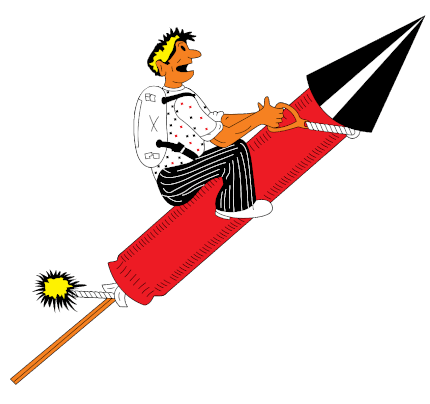 Crazy Joe's Fireworks
Kansas City's largest selection of fireworks at the lowest prices.
Bottle rockets, artillery shells, 500g cakes, assortments and more...

If we ain't got it, you don't need it.
Family owned & operated since 1967
That's 56 years and counting!
at 171st and Holmes by Snead's BBQ.
Visit the original Crazy Joe's at 171st and Holmes by Snead's, or the Big Box store just 1000ft south at 173rd and Holmes.
Over 1000 different products.
Crazy Joe's fireworks prides itself in offering the largest selection of fireworks at unbeatable pricing... We carry over 1000 different items! All major brands: Black Cat, World Class, Brothers, Cannon, Dominator, Shogun, and more, featuring a HUGE selection of Black Cat Fireworks! We have bottlerockets, rockets, missles, artillery shells, huge night displays and more. Fun stuff for the kids too... sparklers, snaps, snakes, and lots of novelty items. Or, make it easy and check out our great deals on assortment packs!